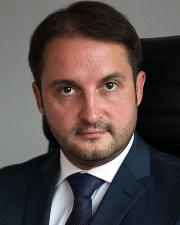 Anatoly Kitsura, Business Dialog
Dear Participants of the Fourth International Exhibition of Public Transport ExpoCityTrans!
I am glad to greet you at the Fourth International Exhibition of Public Transport ExpoCityTrans. It was the first time when the event was held under the auspices of annual Transport week, supported by Decree of the Government of the Russian Federation No.1903-r dated September 10, 2016.
This year, the event was attended by the record number of exponents and visitors in the history of the exhibition. Foreign expert community was represented by numerous delegates from the International Association of Public Transport and the United Nations Economic and Social Commission for Asia and the Pacific.
Exhibition ground, which is almost as big as two football fields, accommodated latest samples of transport equipment, including busses, trolleybuses, trams, commuter trains and light rail rolling stock. Primary focus was on modern transport, equipment, technology and services.
The extensive business program included the issues of innovative mobility, metro and surface transport. Specialists from Russia, China, Singapore, the UK, the Netherlands and other countries contributed to discussions. Challenges of the development of passenger electric transport were also given detailed consideration.
Participants of ExpoCityTrans got acquainted with modern ideas and technologies in the field of public transport, presented their solutions to the community of professionals and made new contacts. The year 2017 will see implementation of the solutions made during the exhibition. These solutions will transform not only the transport system of a Russian city, but even its image.
I am glad to note that every year ExpoCityTrans provokes greater interest of the expert community. I invite you to participate in the event next year!
Anatoly Kitsura
CEO
Business Dialogue